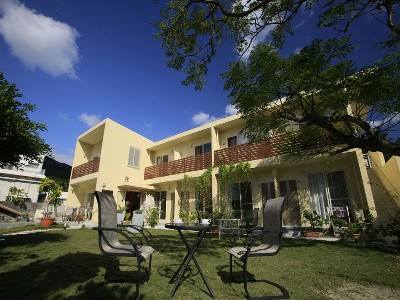 In Okinawa dialect "Cha-bira" means "I'm home?".
We would like for our guest to feel like home,
that is why we chose to name our pension Cha Villa.


Considering privacy of our guests, we build rooms that allow leave and entry at any time.

We offer Japanese-style and Western-style rooms.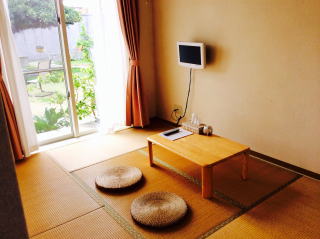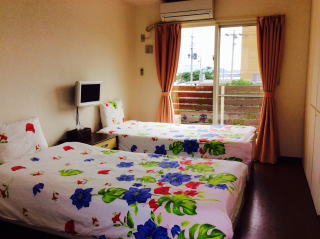 All season
Child
1 person
1 night
14,000 yen


3-11 years old 50%

0-2 years oid
(1000yen)



1 night
2 people

7,000 yen

1 night
3 people
6,000 yen


Every room is equipped with refrigerator, IH stove, unit bath and toilet.
Other amenities include shampoo, body soap, toothbrush and razor.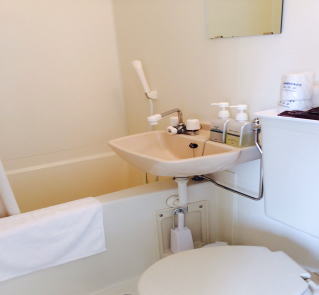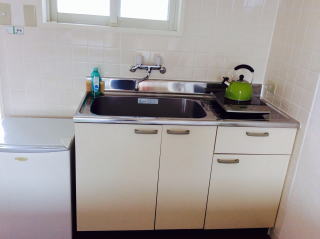 Reception desk is located in a hotel's cafe.
It is also a place where breakfast is served (reservation required a day in advance).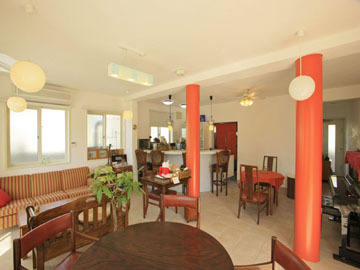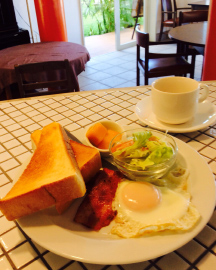 The pension is non smoking. Smoking is allowed on the terrace.
With reservation one day in advance, it is also possible to enjoy BBQ on the terrace.
BBQ is avilable also for customers staying outside of Cha Villa.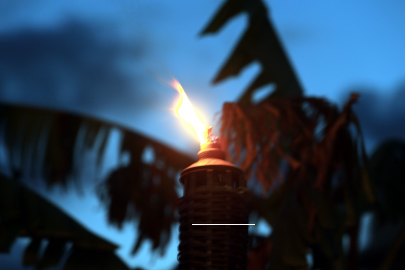 Every room is equipped with a unit bath, but we also offer external shower with warm water,
that guests can use after coming back from the beach.
The shower room has shampoo and body soap that guests staying in Cha Villa can use free.
Customers coming from outside can use shower room as well for the fee of 300 yen (towel rental 200 yen)
Guests staying in Cha Villa can use washing machine for free at any time of the day.
Washing powder is avilable at reception for a fee of 50 yen.